WORKING WITH DG ECHO VISIBILITY | 2014 - 2020
BEST PRACTICES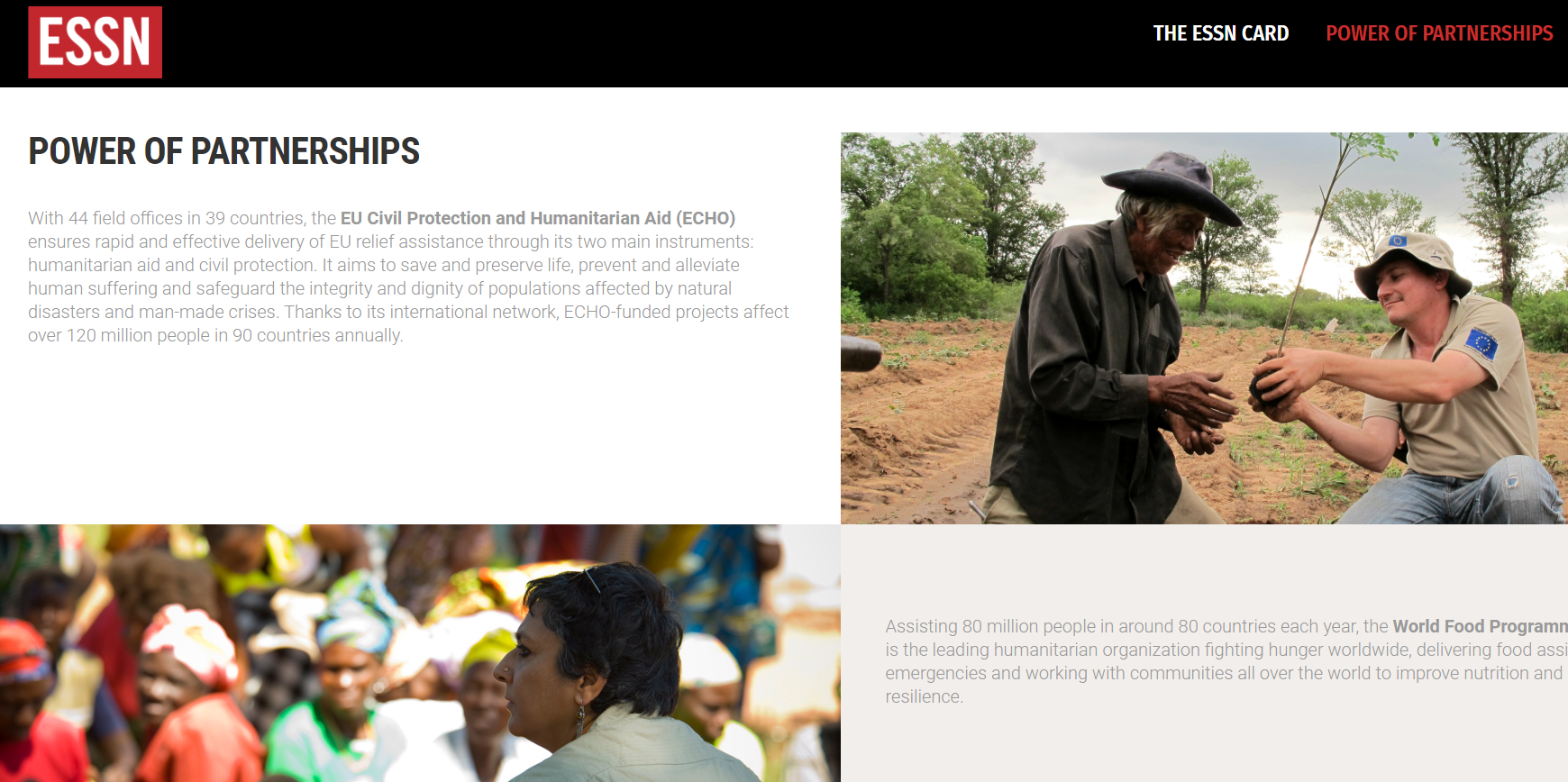 The&nbspEmergency Social Safety Net (ESSN)&nbspis a&nbspprogramme&nbspthat provides cash to the most vulnerable refugee families living in Turkey. They can spend the cash on whatever they decide is most important. It could be food, fuel, rent or medicine.
Within the Action implementation, WFP created a dedicated website in which a specirfic section has been dedicated called 'POWER OF PARTNERSHIPS' to highlight the role of the DG ECHO The EU visual identity is correctly displayed and the written and verbal recognition of the EU contribution in well expressed. Click&nbsphere&nbspto see the website.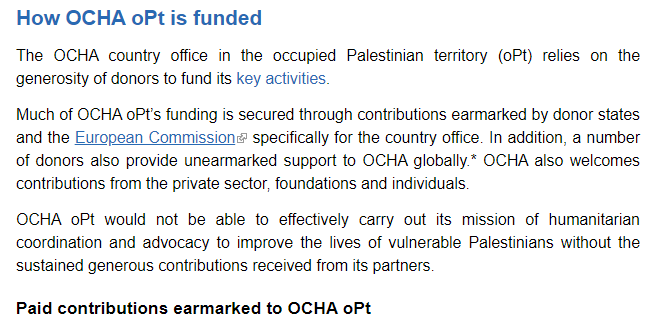 The OCHA office in Palestine relies on donors to fund its key activities in coordination and advocacy.
Much of OCHA funding in Palestine is secured through contributions also coming from ECHO, properly mentioned and linked in the&nbspwebpage.
&nbsp