WORKING WITH DG ECHO VISIBILITY | 2014 - 2020
BEST PRACTICES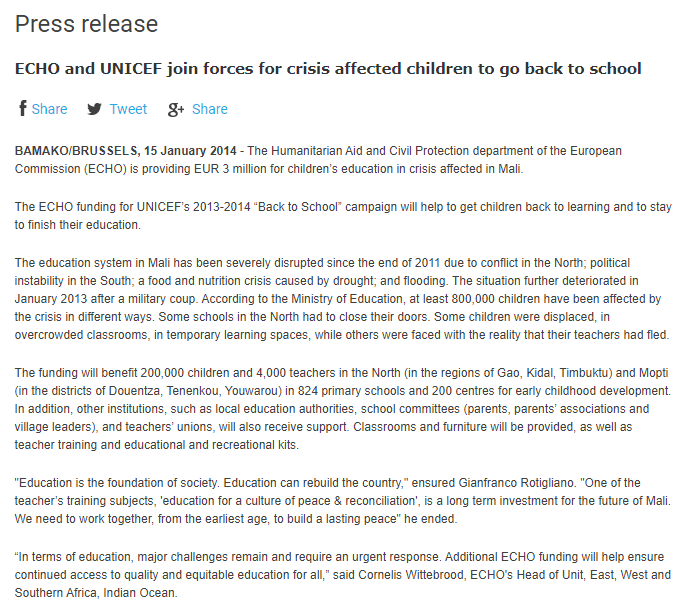 This&nbsppress release&nbspannounces ECHO's contribution of EUR 3 million for children's education in Mali.
As indicated in the guidelines, the text clearly states that the project has been funded by EU's humanitarian aid budget and it contains a short description of ECHO, its mandate and the amount of ECHO's contribution to UNICEF at the end of the text.
A quote by an ECHO offical has been included. The contact of ECHO's RIO in the area is also specified.